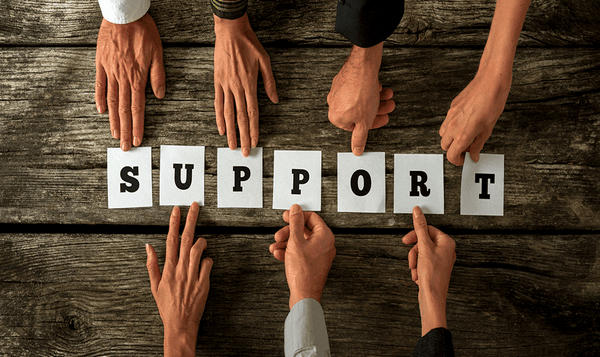 There are lots of reasons residential customers and business owners choose to hire professional cleaning support services and a number of key benefits to consider.

Cleaning is a constant ongoing chore which is time consuming – time which many people would prefer spending doing other things with friends and family.

If you have been thinking of hiring a cleaning and support company here are 5 reasons to do so.

Cleaning On Demand - Planned - Last Minute

You decide when, the number of days and even the time the cleaning staff will clean your home or business. No need to worry about making the time yourself or when you will get around to it. You'll be able to count on having a clean reputation and can focus on the things that matter without lifes chores getting in the way.

Experienced Professionals - Cleaning Done Right!

We hire people who know what they're doing and who get the job done right, we fully train all staff and they use the latest products on the market and are mindful of your customers or family when working. Another factor to consider is you won't have to buy cleaning products anymore, we supply them.

Support You Can Count On.

Our professional support staff will provide consistent results. They will keep your business or home fresh and sparkling at all times. You'll be proud if spur-of-the-moment visitors drop by your home and customers will notice a clean business, first impressions count - we dont get second chances to make a first impression.

More Energy

Cleaning is hard work, It takes a lot of energy and can make anyone hot under the collar quickly. Our professional support staff will work to your guidence giving you the chance to get more rest. Most people today, especially those with young children, find themselves exhausted just with the daily slog and grind. Freeing yourself from having to clean will let you expend energy on other daily tasks.

More Free Personal Time

Cleaning takes up time, especially when you do a thorough job. Hiring a professional cleaning support company will give that precious time back to you. It's a gift you give to yourself and to your family. Giving you more time to do what you want to do.